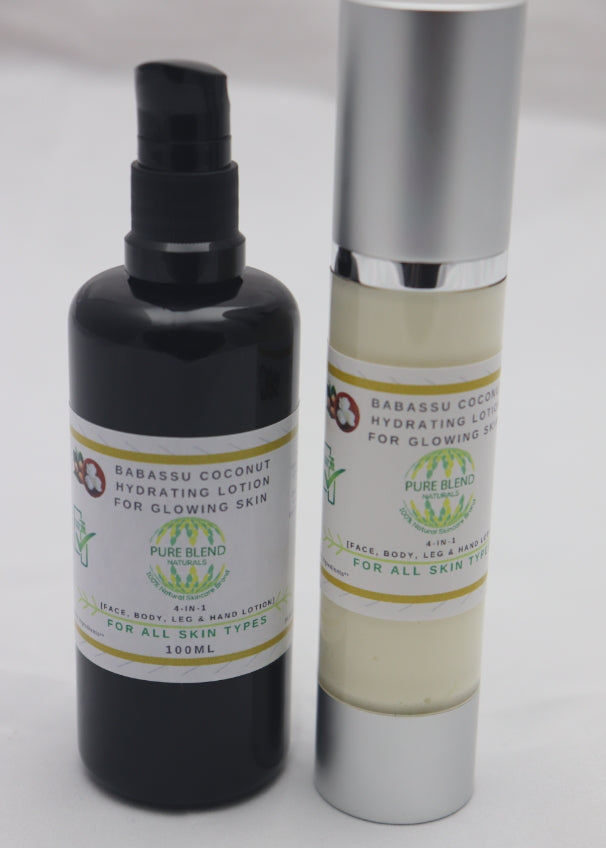 Welcome to Pure Blend Naturals Beauty Blog.
In today's article we are going to introduce you to our newest all natural effective moisturizer.
Babassu Coconut Moisturizing lotion is currently the best lotion for mature skin.
A lot of our customers can attest to the fact that this magical skincare product is the best for mature skin.
Here are the active ingredients in this natural moisturizing lotion for mature skin.
Glycerin - Powerful humectant that keeps the skin hydrated for over 12 hours 
Babassu Oil - Babassu oil is an antioxidant and will help destroy the free radicals that cause premature aging and cancer. The oil is naturally anti-inflammatory and is often used to treat skin conditions 
Vitamin E 
Vitamin E helps support the immune system, cell function, and skin health. It's an 
antioxidant
, making it effective at combating the effects of free radicals produced by the metabolism of food and toxins in the environment. Vitamin E may be beneficial at reducing UV damage to skin.
Coconut Oil 
it's naturally anti-bacterial, anti-fungal and moisturizing. Coconut oil is composed primarily of nourishing fatty acids and is especially high in lauric acid. It also contains vitamin E and healthy fats, which help to make skin smooth
Essential Oil and Botanical Extracts Blend For Dry Skin
Click the image below to learn more about this all natural moisturizer